Free Webinar


Building Bridges to Inclusive Success: Strategies for Nurturing Resilience in International Students

Dive into the world of international student wellness with Samantha Morneau, Director of International at StudentVIP. Drawing from a rich experience in health and wellness for international learners, this webinar will focus on empowering students through cultivated social skills and fortified resilience. Join us as we unravel comprehensive strategies, providing educators with tools to help international students navigate and thrive in unfamiliar landscapes.

To register for this free webinar, simply send me an email at doug (at) collegestreet.ca. Space is limited so register now.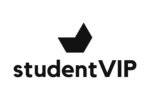 W