Professional learning, networking and sharing of ideas
for homestay staff across North America
Join us at the Homestay Staff Professional Development Workshop
in Vancouver, BC on Nov. 17-18, 2022
We're excited to be back to meeting in person for our homestay staff workshop! This will be two great days of professional learning, networking opportunities and sharing of ideas. People from across North America – and beyond – are invited to attend.
Your workshop registration includes two lunches, coffee breaks and a networking reception. This workshop will be held in downtown Vancouver.
Cost: Just $575 plus tax. Discounts available if you enroll more than one person from your organization.
To register: Simply email us at doug@collegestreet.ca and we will invoice you.
The Homestay Staff Professional Development Workshop is only offered once in 2022, so don't miss out! 
Agenda
Here are some of the key topics we will be covering: 
Problem solving for hosts and students
Supporting students with mental health issues
Protect your program with airtight contracts
Food costs are soaring! Should you raise host compensation?
Here is the detailed agenda:
Vancouver Homestay Conference 2022 – Agenda.docx
Hotel Accommodations
We are pleased to be able to offer special hotel pricing at the Delta Vancouver Downtown Suites. When you register, we will provide you with details on how to take advantage of this special rate.
Registration Policy
ESQ Educational Services will provide a full refund of your workshop registration fee if the event must be cancelled due to covid restrictions. If you register and cannot attend, you can substitute another staff member – even up to the day of the workshop.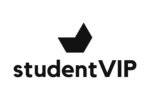 Please get in touch to learn more about our services