Professional learning, networking and sharing of ideas
for homestay staff across North America
Join us at the Homestay Staff Professional Development Workshop
in Vancouver Nov. 30-Dec. 1, 2023
This will be two great days of professional learning, networking opportunities and sharing of ideas. People from across North America – and beyond – are invited to attend.
Your workshop registration includes two lunches, coffee breaks and a networking reception. This workshop will be held in downtown Vancouver.
Cost: Registration is just $550 plus tax. Discounts available if you enroll more than one person from your organization.
To register: Simply email us at doug@collegestreet.ca and we will invoice you.
The Homestay Staff Professional Development Workshop is only offered once in Vancouver in 2023, so don't miss out! 
Agenda
Here is the agenda for the workshop: 
Vancouver Homestay Conference 2023 – Agenda – REV 2023-10-23.docx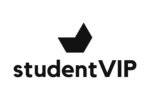 Please get in touch to learn more about our services