Join us in Toronto on Nov. 1, 2019
International education programs face a wide range of risks. World geopolitics can suddenly bring to an end a stream of students from a particular country. Economic crises can mean that people can no longer afford to study in Canada, forcing programs to lay off staff and cut services. There are many additional risks, such as those associated with housing students in homestays/ dorms and taking them on wilderness trips.
In this one-day workshop, we will help international education programs to manage risk and strategically plan for success. This is a "must attend" for organizations across Canada that enroll international students.
"Risk comes from not knowing what you are doing." – Warren Buffett
Who should register?
International education staff at colleges and universities
Deans and vice presidents of international
International managers at school districts
Directors at private language schools and career colleges
K-12 private schools with international students
Morning Session: Risk Management
Veteran e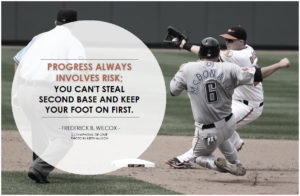 ducator and risk management expert Dave Bird will lead this session. He will start from the premise that progress always involves risk and sometimes risk is unavoidable in international education.
The student landscape is shifting. Parents and students are becoming increasingly outspoken in their demands. When something goes wrong, there is a growing willingness to litigate to receive compensation.
In this workshop, Dave will discuss how to manage risks and reduce liability. He will explain how to predict risks and minimize legal exposure.
Two key questions are:
How will risk be mitigated?
Are the benefits worth the risk?
Afternoon Session: Strategic Planning
This workshop will discuss how to develop a strategic plan to deal with risks, seize opportunities and reduce threats. It will be facilitated by Rob Wood of 8020 Info Inc. Rob has more than 25 years of strategic planning experience, helping school districts, universities, municipalities and companies to plan for success.
"In preparing for battle, I have always found that plans are useless, but planning is indispensable." – General Dwight D. Eisenhower
This session will help international education programs to:
Map out action plans
Solve problems
Act on opportunities
Strengthen competitive positions
Register now to take advantage of Early Bird pricing of $395 plus tax. The workshop fee includes both sessions, lunch and coffee breaks. The Early Bird ends August 31 – so register now and save!
 We're dedicated to international education!
Doug Ronson, the founder of ESQ Educational Services, has been involved in international education since 1995, originally as a representative of the TOEFL and TOEIC tests with Educational Testing Service Canada. Since 2014, he has been providing a wide range of services for international educators. ESQ has been running workshops since 2016, providing opportunities for professional learning, networking and the sharing of ideas.
Attendees love our conferences!
Here's what attendees at our previous conferences have to say. They have rated the overall conference at 4.8 out of 5. That's a score of 96 percent! Here are some of their comments:
"I learned a lot and feel excited to implement many new things. It was easy to talk and share ideas in such a welcoming group. I'm so happy I came!"
"Excellent! Will definitely come again!"
"Once again, such a valuable conference. Thank you!"
"Outstanding speakers all around."
 Questions?
For more information, please contact Doug Ronson.
Email: douglasronson (at) yahoo.ca
Phone: 613-888-9560