TORONTO MAY 2018: RISK MANAGEMENT
AND LIABILITY FOR INTERNATIONAL EDUCATION PROGRAMS
This is a "must attend" for international educators to ensure that they are managing risk and have proper documentation in place. Dave Bird, a veteran educator and expert in the field, will facilitate this interactive workshop. A special feature will be lunch speaker Bruce Croxon, formerly of Dragons' Den, who will provide entrepreneurship advice.
The workshop will be held Monday, May 14 from 9 am to 5 pm at the Toronto Marriott Downtown Eaton Centre Hotel. The cost is just $295 plus tax. You are certain to come away with valuable ideas for reducing risk in your international education program.
WHO SHOULD ATTEND
This professional development opportunity is ideal for anyone involved in the management of international education. It will be invaluable for:
International education staff at colleges and universities
Deans and vice-presidents of international
Managers at school districts
Directors at language schools and programs
Private schools with international students
MORNING SESSION: Risk Management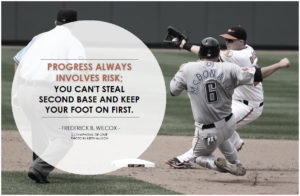 In this workshop, Dave Bird will address managing necessary and unavoidable risk. In an interactive format, and based upon insurance risk management assessment practices, participants will focus on:
The legal concept of foreseeable risk. What unknown risk should be known?
How can risk management be well-balanced? When should risk be assumed and when should risk be abandoned?
How can you minimize assumed risk?
How do you shift and share assumption of risk to and with host families, staff, students and other members of your commercial community?
Participants will engage in brainstorming and in resolving their own risk management dilemmas.
LUNCH SESSION: GUEST SPEAKER BRUCE CROXON, FORMERLY OF DRAGONS' DEN
Whether your international education program is in the private or public sector, entrepreneurship will play a key role in its continuing success.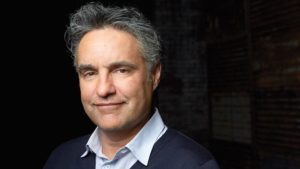 Bruce Croxon will speak about the importance of vision and values in growing organizations in today's fast-paced business environment.
Bruce founded the LavaLife online dating site in 1988 and later sold it for $180 million. He was an investor on CBC Television's Dragons' Den for three years. Now he works with Round13, a company dedicated to investing in growth-stage digital firms. We're sure you'll find his talk entertaining, informative and inspiring.
AFTERNOON SESSION: DOCUMENTATION
"It all comes down to documentation. Get your papers in order, with the right signatures and record-keeping. If you're disorganized, you risk losing everything." – Christina Baker Kline
The breadth and quantity of consumer and employee protection laws have exponentially increased recently. They will continue to do so as federal and provincial governments become more protective.
Accurate, compliant and comprehensive documentation is essential. It must expressly obey the legal concepts of informed consent, waiver and release.  This documentation workshop will focus upon ensuring such contract accuracy, legislative and judicial compliance, and informed comprehensiveness.
Dave will apply his decades of experience in working with educational programs in this outstanding session for international education programs.
REGISTER NOW: SPACE IS LIMITED
Cost is just $295 plus tax, which includes lunch, breaks and our special guest speaker.
QUESTIONS?
Need more information about the workshop? Please contact Doug Ronson at 613-888-9560 or via email at douglasronson (at) yahoo.ca.
WE'RE DEDICATED TO INTERNATIONAL EDUCATION!
Doug Ronson, the founder of ESQ Educational Services, has been involved in international education since 1995, originally as a representative of the TOEFL and TOEIC tests with Educational Testing Service Canada. Since 2014, he has been providing a wide range of services for international educators. ESQ has been running workshops since 2016, providing opportunities for professional learning, networking and the sharing of ideas.
ATTENDEES LOVE OUR CONFERENCES!
Here's what attendees at the 2017 Toronto conference had to say. Participants rated the overall conference at 4.8 out of 5. That's a score of 96 percent! Here are some of their comments:
"I learned a lot and feel excited to implement many new things. It was easy to talk and share ideas in such a welcoming group. I'm so happy I came!"
"Excellent! Will definitely come again!"
"Once again, such a valuable conference. Thank you!"
"Outstanding speakers all around."
OUR SPONSORS
Thanks to our sponsors for helping us to present this workshop.